About Attorney Marla Neufeld, Esq.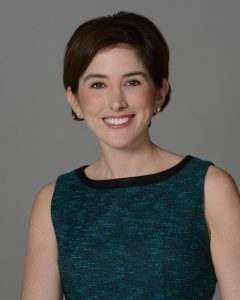 Marla is personally part of the statistic of one of every six couples of childbearing age struggling with infertility. She experienced her own infertility journey for over four years and ultimately was successful having her gestational surrogate pregnant and safely deliver twins.
Following Marla's personal journey with infertility and use of a gestational surrogate, she is able to take her transactional law background and combine it with her compassion and understanding of the surrogacy process by helping others start a family using the available third-party reproductive technologies and adoption laws in Florida.
Marla is honored to represent married couples, individuals, and same-sex couples in Florida seeking to utilize various reproductive technologies. She treats each client with her own experience in mind and is sensitive to the fact that reproductive technology and the adoption process can be intimidating and overwhelming with many pitfalls which she can help guide clients through.
Among other organizations, Neufeld is proudly involved with Men Having Babies offering reproductive legal services to gay men in financial need, March of Dimes, Uprooted (a Jewish response to infertility), and Our Fund, a non-profit focused on improving other non-profits that focus on issues relating to the LGBTQ community.
Marla is also the co-author of the book published by the American Bar Association, The ABA Guide to Assisted Reproduction: Techniques, Legal Issues, and Pathways to Success, which is available for sale by CLICKING HERE. The ABA Consumer Guide to Assisted Reproduction explains the available ART options; the process for choosing a medical provider and legal representative; understanding and entering into appropriate agreements; and the unique issues that may arise pre-and post-birth. Written by attorney Jeffrey Kasky who has operated a surrogacy service for several years, the book will help to demystify the technology and give consumers the confidence and knowledge they need to achieve their goal of parentage through ART.
Schedule an Initial Consultation
"I was referred to Marla by a good friend. She had represented me so well and stood by my family and I from February 2015 until the Birth of my twin girls in October of 2016, and even after until all paperwork was finalized. It truly was the right decision to hire someone who was hands on. She was so easy to speak to, and to reach, where sometimes using other firms, you will talk to an assistant and wait for days to receive a call back on. I was so impressed and felt ease when i went through tough times - with a failed egg donor, failed surrogate, and an initial miscarriage. Marla was always there. I would recommend her wholeheartedly." 

Speaker, "Assisted Reproduction Technology Presentation and Q & A," Women & Children First Bookstore, June 15, 2017
Speaker, "Assisted Reproductive Technology- Issues and Pathways to Success," Books & Books, March 30, 2017
Speaker, "Panel Discussion on Assisted Reproductive Technology- Issues and Pathways to Success," Nova Southeastern University Library, January 14, 2017
Speaker, "New Approaches & Challenges to Reproductive Justice," FIU Law Review Symposium, November 5, 2016
Presenter, Chizuk's Infertility Support Group, June 1, 2016
Speaker, Broward County Matrimonial Lawyers' Luncheon, May 5, 2015
Speaker, "So you want to have a baby the "new" old fashion way? An Overview of Assisted Reproductive Technology in Florida through the Eyes of a Couple Seeking to Have a Child,""Lunch & Learn" Discussion Series, Family Court Services, April 15, 2015
Speaker, "Modern Family Formation: Legal Perspectives on Assisted Reproductive Technology and Surrogacy," Broward County Women Lawyers' Association, February 17, 2015.
Presented, "So you want to have a baby the "new" old fashioned way?," Assisted Reproductive Technology CLE to Palm Beach Division of Florida Associate of Women Lawyers, November 21, 2014
Presented, "So you want to have a baby the "new" old fashioned way?," Assisted Reproductive Technology CLE to Dade County Bar, Young Lawyers, October 7, 2014
Presented, "So you want to have a babe the "new" old fashioned way?,"  Assisted Reproductive Technology CLE to Broward County Bar, September 10, 2014
Speaker, Resolve infertility support group on surrogacy and personal journey with infertility,April 9, 2014
Daily Business Review, "Most Innovative Practice" group winner for the Professional Excellence awards, 2018. Read More here
Super Lawyers magazine, Florida "Rising Stars," 2012-2017
Daily Business Review, "Rising Stars, 40 Under 40," 2014
South Florida Business & Wealth, "Rising Star, Leaders In Law," 2014
Florida Trend magazine, "Up & Comer," 2010
Co-Author, "ABA's Guide to Assisted Reproduction Techniques, Legal Issues, and Pathways to Success," 2016
Author, "Five Questions about LGBT Surrogacy, Adoption in Florida," Daily Business Review, March 2015
Author, "Baby Steps to Surrogacy," The International Council on Infertility Information Dissemination, Inc., March 2015
Author, "Putting Our Buns In Her Oven," Pink & Blue Parenting & Baby, August 2014
Quoted, "Hurricane Irma Creates Legal Chaos For Surrogates," Above The Law, September 8, 2017
Featured, "Before You Even Think of Getting a Surrogate, Read This," Today, June 8, 2017
Quoted, "Divorcing Husband Gets Frozen Embryos Under Balancing of Interests," Bloomberg BNA's Family Law Reporter, October 26, 2016