ACERCA DE LA ABOGADA MARLA NEUFELD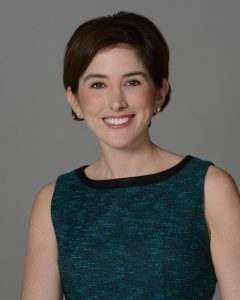 Marla forma parte de la estadística que indica que una de cada seis parejas en edad fértil se enfrenta con infertilidad. Ella experimentó su propia historia de infertilidad durante más de cuatro años y finalmente tuvo éxito al conseguir su madre substituta (alquiler de vientre) embarazada y de esta manera dar a luz a gemelos en forma segura.
Después de haber seguido la trayectoria personal de Marla con respecto a su infertilidad y habiendo hecho uso de una madre substituta (alquiler de vientre), ella es capaz de combinar su antecedente personal como abogada con su compasión y comprensión acerca de este proceso, ayudando así a otros a formar una familia utilizando las tecnologías reproductivas disponibles mediante terceros y las leyes de adopción en la Florida.
Marla tiene el honor de representar a parejas casadas, personas individuales y parejas del mismo sexo en la Florida que están en busca de utilizar diversas tecnologías reproductivas. Ella trata a cada cliente teniendo en cuenta su propia experiencia y estando susceptible al hecho de que la tecnología reproductiva y el proceso de adopción pueden ser intimidantes, agobiantes y con muchos obstáculos, con los cuales ella puede ayudar a guiar a sus clientes.
Entre otras organizaciones, Neufeld está orgullosamente involucrada con Men Having Babies Association ofreciendo asesoramiento legal a hombres homosexuales con dificultades financieras, March of Dimes, Uprooted (una respuesta a la religión judía con respecto a la infertilidad), y Our Fund, organización sin fines de lucro enfocada en mejorar otras organizaciones sin fines de lucro que se enfocan en asuntos relacionados con la comunidad LGBTQ (comunidad de lesbianas, homosexuales, bisexuales, transexuales e indecisos).
Marla es también la coautora del libro publicado por el Colegio Americano de Abogados, The ABA Guide to Assisted Reproduction: Techniques, Legal Issues, and Pathways to Success (Guía del Colegio Americano de Abogados para la Reproducción Asistida: Cuestiones Jurídicas, y Caminos hacia el Éxito), el cual está disponible para la venta HACIENDO UN CLIC AQUÍ. Esta Guía para la Reproducción Asistida explica las opciones de ART disponibles (ART: Técnicas de Reproducción Asistida); el proceso para elegir un prestatario médico y un representante legal; comprender y celebrar acuerdos adecuados; y los problemas específicos que pueden surgir antes y después del nacimiento. Escrito por el abogado Jeffrey Kasky, quien ha prestado el servicio de maternidad substituta por varios años, el libro ayudará a desmitificar la tecnología y brindar a los consumidores la confianza y el conocimiento necesarios para lograr su objetivo de paternidad a través del ART (ART: Técnicas de Reproducción Asistida).
"I was referred to Marla by a good friend. She had represented me so well and stood by my family and I from February 2015 until the Birth of my twin girls in October of 2016, and even after until all paperwork was finalized. It truly was the right decision to hire someone who was hands on. She was so easy to speak to, and to reach, where sometimes using other firms, you will talk to an assistant and wait for days to receive a call back on. I was so impressed and felt ease when i went through tough times - with a failed egg donor, failed surrogate, and an initial miscarriage. Marla was always there. I would recommend her wholeheartedly." 

Speaker, "Assisted Reproduction Technology Presentation and Q & A," Women & Children First Bookstore, June 15, 2017
Speaker, "Assisted Reproductive Technology- Issues and Pathways to Success," Books & Books, March 30, 2017
Speaker, "Panel Discussion on Assisted Reproductive Technology- Issues and Pathways to Success," Nova Southeastern University Library, January 14, 2017
Speaker, "New Approaches & Challenges to Reproductive Justice," FIU Law Review Symposium, November 5, 2016
Presenter, Chizuk's Infertility Support Group, June 1, 2016
Speaker, Broward County Matrimonial Lawyers' Luncheon, May 5, 2015
Speaker, "So you want to have a baby the "new" old fashion way? An Overview of Assisted Reproductive Technology in Florida through the Eyes of a Couple Seeking to Have a Child,""Lunch & Learn" Discussion Series, Family Court Services, April 15, 2015
Speaker, "Modern Family Formation: Legal Perspectives on Assisted Reproductive Technology and Surrogacy," Broward County Women Lawyers' Association, February 17, 2015.
Presented, "So you want to have a baby the "new" old fashioned way?," Assisted Reproductive Technology CLE to Palm Beach Division of Florida Associate of Women Lawyers, November 21, 2014
Presented, "So you want to have a baby the "new" old fashioned way?," Assisted Reproductive Technology CLE to Dade County Bar, Young Lawyers, October 7, 2014
Presented, "So you want to have a babe the "new" old fashioned way?,"  Assisted Reproductive Technology CLE to Broward County Bar, September 10, 2014
Speaker, Resolve infertility support group on surrogacy and personal journey with infertility,April 9, 2014
Co-Author, "ABA's Guide to Assisted Reproduction Techniques, Legal Issues, and Pathways to Success," 2016
Author, "Five Questions about LGBT Surrogacy, Adoption in Florida," Daily Business Review, March 2015
Author, "Baby Steps to Surrogacy," The International Council on Infertility Information Dissemination, Inc., March 2015
Author, "Putting Our Buns In Her Oven," Pink & Blue Parenting & Baby, August 2014
Quoted, "Hurricane Irma Creates Legal Chaos For Surrogates," Above The Law, September 8, 2017
Featured, "Before You Even Think of Getting a Surrogate, Read This," Today, June 8, 2017
Quoted, "Divorcing Husband Gets Frozen Embryos Under Balancing of Interests," Bloomberg BNA's Family Law Reporter, October 26, 2016